Are you ready to take on this healthy challenge ? Then you cannot miss this !!!
Many people fail to lose weight because of variety of reasons. Despite low calorie diet , exercises, gym, yoga, herbal supplements and still you are not losing weight then this article is a must read for you.
Weight loss is a subjective thing and what it really matters in the end of the day is your hard work & dedication.
We are going to share some top weight loss mantras which will accelerate your weight loss journey from 1st gear to top gear.
1. WEIGHING SCALE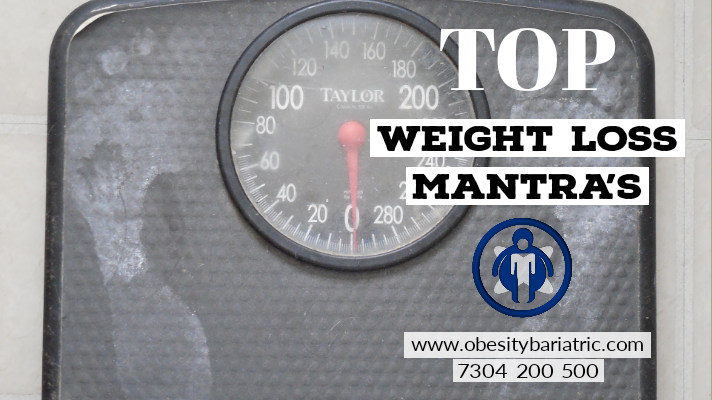 It is the most important thing if you want to shed some extra kilos. It is the performance indicator of your efforts. It is must have item for all obese people who are attempting serious weight loss.
Weight loss of 3 to 4 kg on weighing scale display will powerfully motivate you towards a successful weight loss journey.
Positive start is all that you want to embark towards a healthy life.
2. FOOD DIARY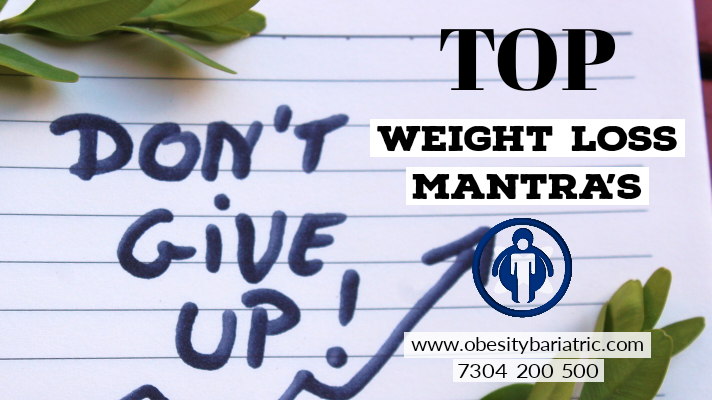 Maintain a food diary. Enlisting your daily intake of variety of food & it's quantity helps you take calculated decisions for diet planning. Your nutritionist, dietitian & Bariatric surgeon can guide you wisely as per your diet preferences
3. CALORIE COUNT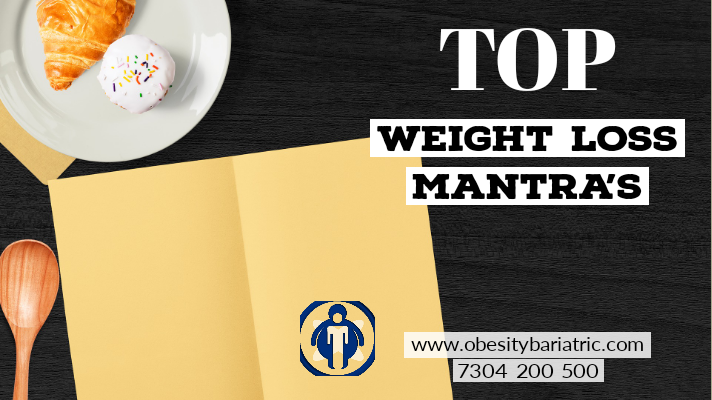 Build up a habit of measuring calories and reading food labels of every packaged food item. This inculcates the habit of differentiating high calorie items from low calorie ones.
Calorie information of junk food will deter you to consume more.
4. FITNESS CLOTHES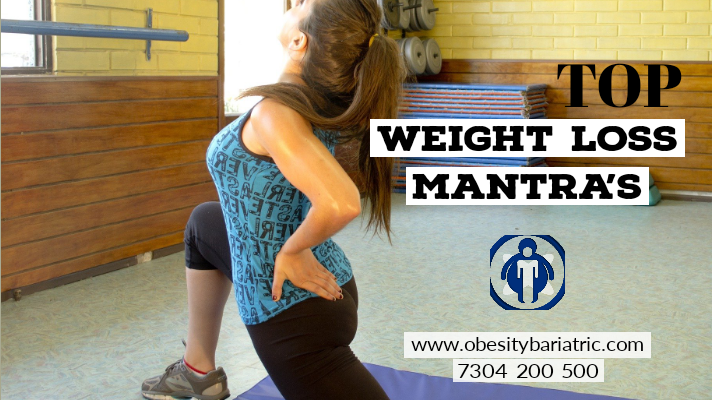 Buy a pair of branded sweat pants, tracks and gym clothes. A confident personality will boost your self respect and will power to perform better
5. GIFT YOURSELF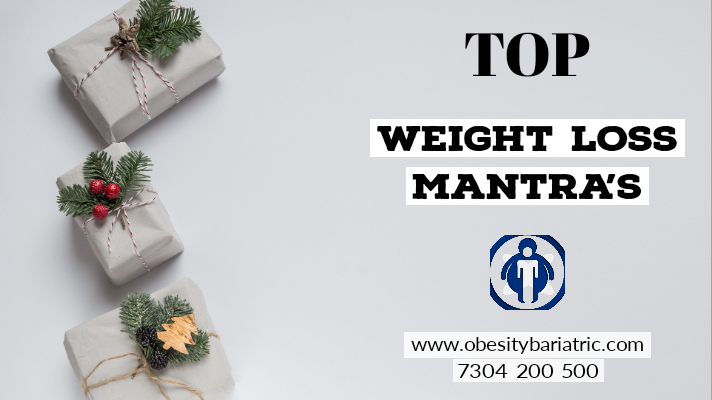 Celebrate small things in life by traveling and enjoying the mother nature rather than indulging in binge tv watching series.
6. PEDOMETER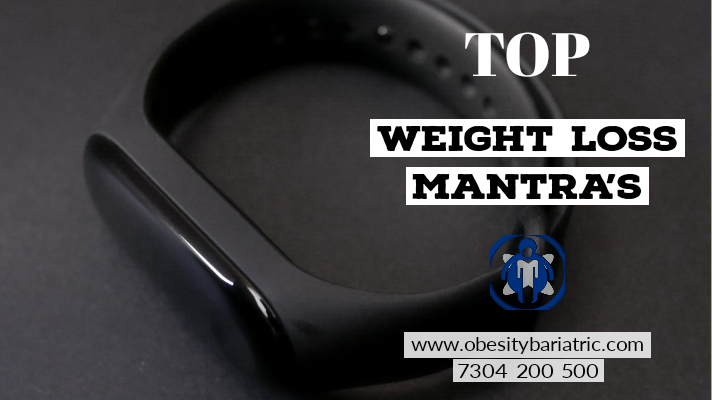 Tracking your total number of steps forms a disciplinary approach. Your efforts are now objectively measured in terms of distance , steps and calories.
Various fitness devices and mobile phone gives you this option of tracking this indicators
7. SUPPORT GROUP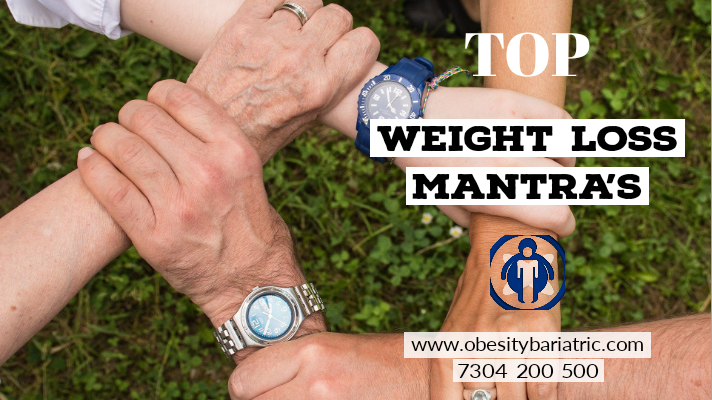 We all need that one friend in our tough times. Form a support group in your society, area or garden and work in coordination towards achieving weight loss.
8. TARGET GOAL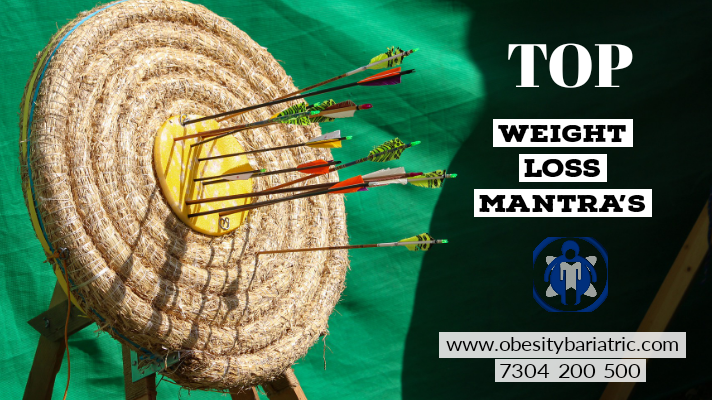 Set small goals in your journey rather than a massive scale mission. Remember " Rome was not built in a day "
Achievable small goals over a period of 4 to 6 months can give you a whopping 6 to 15 kg weight loss which will be a sustainable weight loss.
Crash or Fad diets may help you lose fast but then weight regain is seen in 95 percent people
9. ADEQUATE SLEEP
Proper sleep is mandatory. Sleep deprivation can be the biggest reason for obesity. Enough sleep will reduce your hormonal imbalance and will make you lose faster.
10. STRESS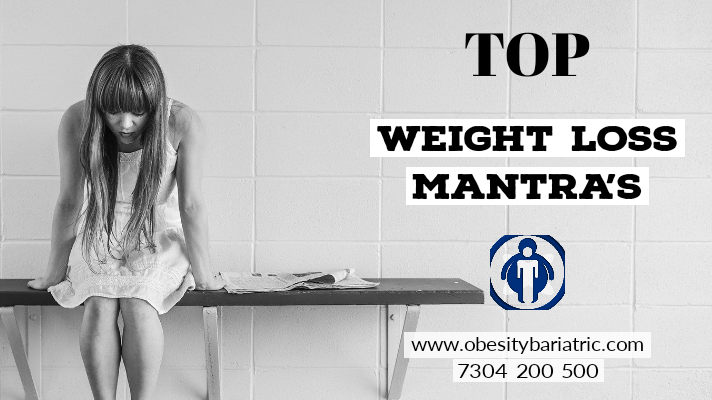 Stress increases your steroid levels and increases fat accumulation in the body.
Stress also derails your mental setup and increases binge eating episodes which are biggest culprit for weight gain.
Conclusion :- We are sure this article will help our readers to make those small little changes for a better and healthy life….