If you are thinking of weight loss surgery which is also called as Bariatric Surgery, then this article is a must read.
People often put lot of efforts to lose some kilos but for many , things go beyond our control. Just like any other disease , obesity is a disease too.
Weight loss experts may advise weight loss Operation if your Body mass index (BMI) is more than 32.5 with some disease or more than 37.5.
We discuss some top things to consider before your weight loss operation for best results.Stay motivated. Be Positive.
1. Stay Positive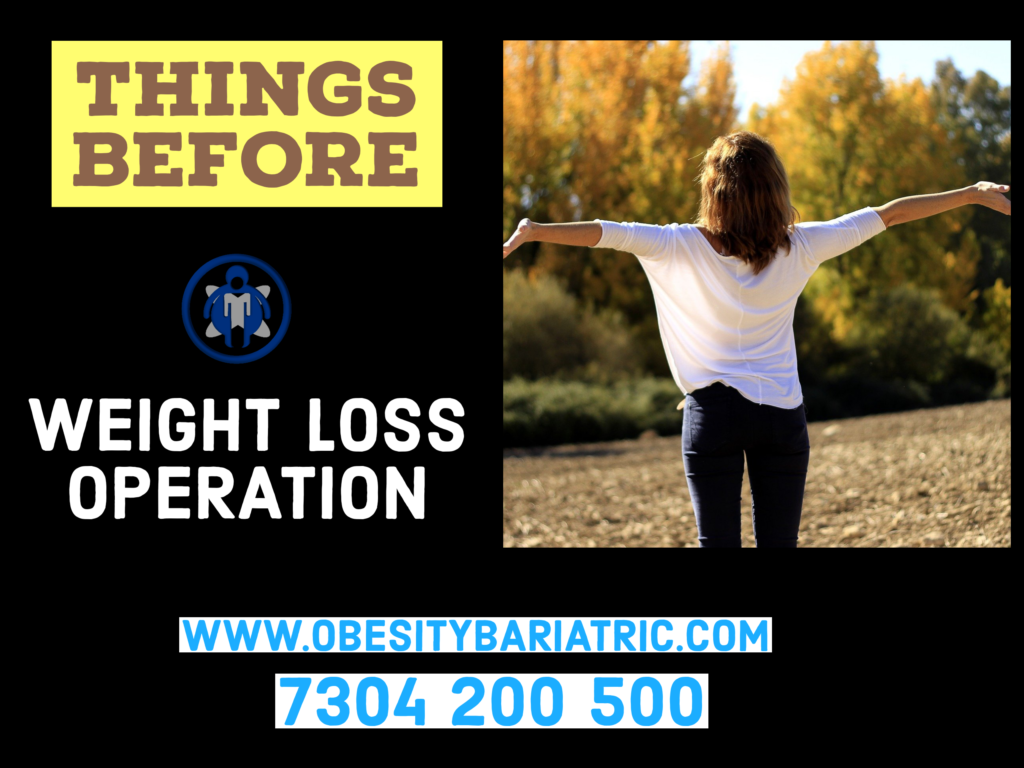 Often people are surrounded by many negativities due to Obesity. Throw your frustrations, bad mood before you want to start your beautiful weight loss journey. Staying confident and vibrant will accelerate your weight loss.
2. Read more about Bariatric Operation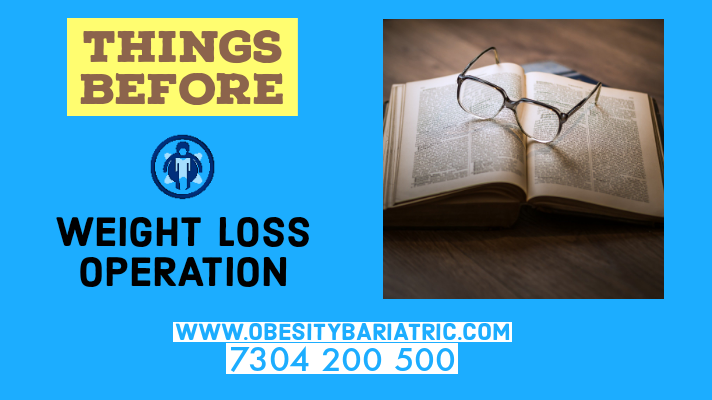 Decision should never be in a haste as it is never an emergency. Try to learn how it works. What are different types of Bariatric Surgery. What are advantages of each option over other.
For eg. Sleeve Gastrectomy has least nutritional deficiencies as compared to gastric bypass.
3. Learn about Diet changes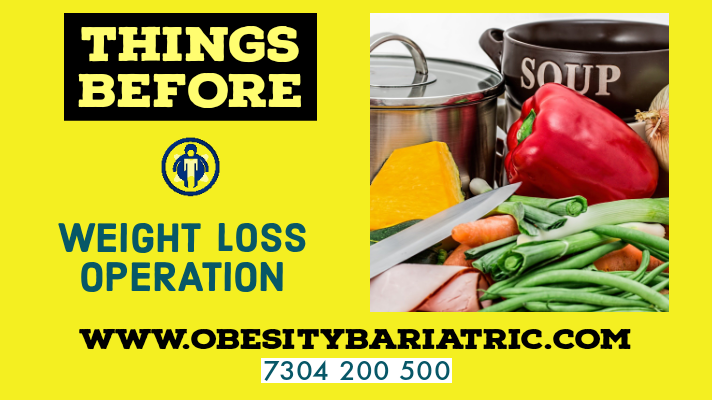 Diet goes a long way for your Successful Weight loss. Every thing changes with Bariatric Surgery – Your Diet , Lifestyle, Mindset for a better reason.
Knowing Diet by pre contemplating will help you adapt faster and sooner after your Bariatric Surgery.
Read more DIET BEFORE WEIGHT LOSS OPERATION
Read more FOOD AFTER WEIGHT LOSS OPERATION
4. Start Walking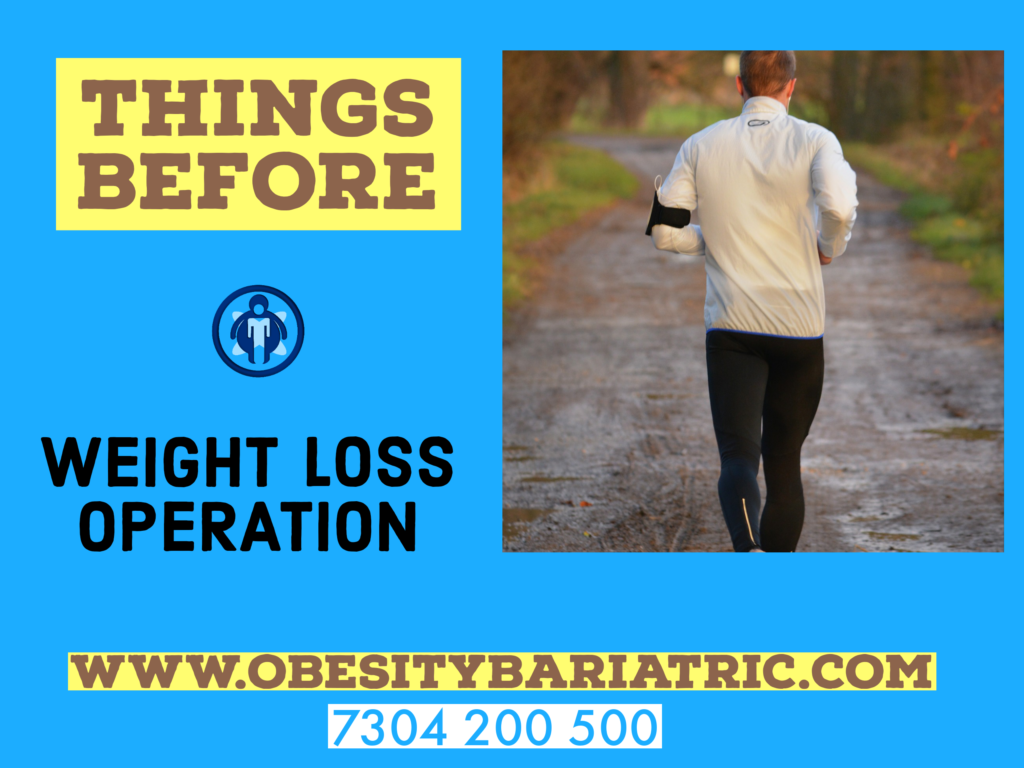 Walking is best form of exercise immediately after your Bariatric Surgery.
It helps you avoid any clots in your circulation and hence avoid major side effects.
Slow walking gradually and daily will build your stamina & energy as you embark for your new avatar.
5. Be informed , Take second opinion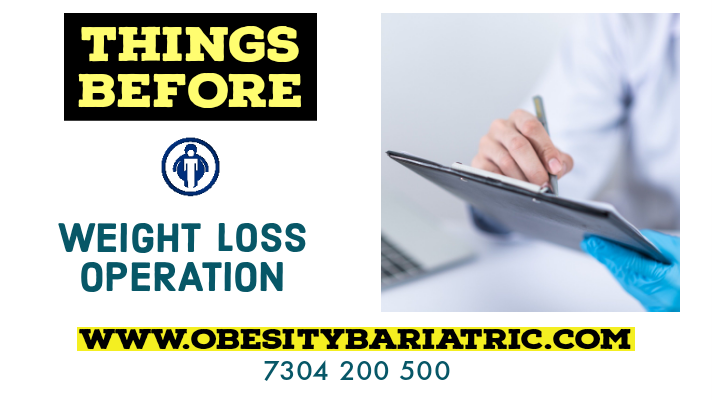 Meet atleast two to three weight loss experts so you get acquainted with better understanding of weight loss operation.
This article is written by pioneers of Bariatric Surgery, Dr Dharmesh Dhanani & Dr. Chintan B Patel in Gujarat. We cater to all local and international clients by highest safety standards for weight loss operation.
Kiran hospital and it's bariatric doctor Dharmesh and Chintan has been featured in Bariatric Times, USA for spotlight
Visit Kiran Hospital Surat Gujarat for more details and information.